Old Auburn Rd Complete Streets Plan
Old Auburn Rd Complete Streets Plan
Join us for a fun & FREE kick-off celebration!
Saturday, October 19 from 10:00 AM - 1:00 PM
Grace Church of Sacramento at 8071 Old Auburn Road
Join us for a kick-off and celebration for the week-long temporary road diet on Old Auburn Road. This change to the traffic lanes will take place October 19 -27 to showcase potential improvements such as vehicle lane shifts and protected bike lanes.
The kick-off celebration on October 19th will include a pedestrian safety class, bike helmet giveaways, tours of the SmaRT Ride bus, and opportunities to check out a SacMetro fire engine and a Citrus Heights Police Department Bicycle Officer!
Questions? Email us at OldAuburnCS@citrusheights.net
Project Description:
The City of Citrus Heights has identified Old Auburn Road as an important corridor for all types of transportation.
Currently, community concerns about Old Auburn Road include pedestrian and bicyclist safety, high vehicle speeds, and a lack of pedestrian crossings, bicycle lanes, sidewalks, and lighting.
The Old Auburn Road Complete Streets Plan will evaluate current transportation conditions on Old Auburn Road between Auburn Boulevard and Garry Oak Drive and identify how to improve safety on the road for people driving, riding bicycles, walking, and taking transit.
This project is a major step towards making Old Auburn Road a "complete street."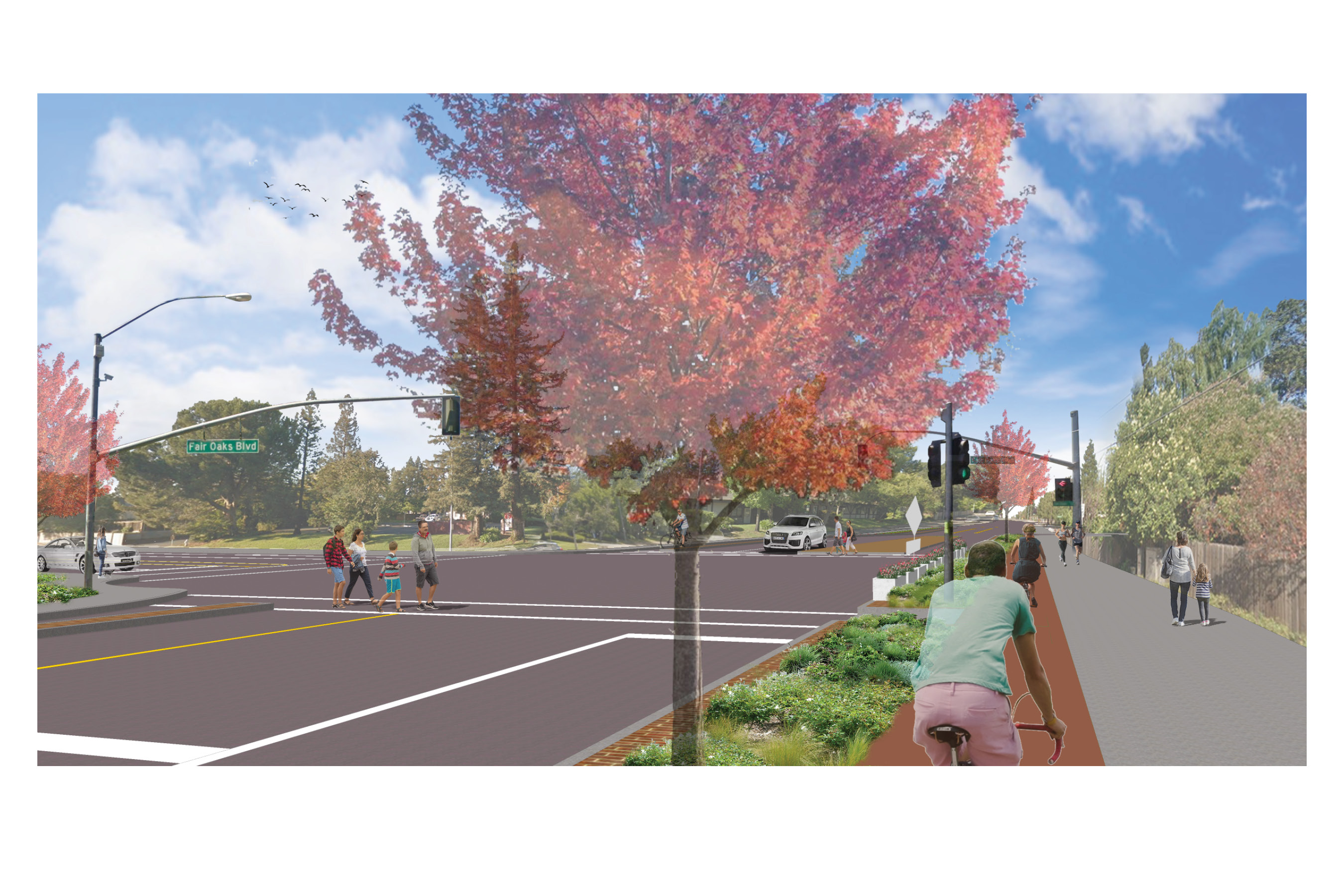 A "complete street" is a transportation design and operation philosophy that intends streets to be safe, convenient and comfortable for all users, regardless of age, ability, or how one feels while traveling. Complete streets can include, but are not limited to, sidewalks, bike lanes, bus pull-outs, and traffic calming measures such as center medians and street trees.

When concluded, the Old Auburn Road Complete Streets Plan will be used to seek funding for final design and construction of the improvements.
Project Benefits:
The city has been diligently working over the past several years to increase walkability and provide improvements for pedestrians and cyclists citywide. The Old Auburn Road Complete Streets Plan aims to provide increased transportation choices and safe connections to key destinations for residents.
Project Status:
The project team is currently reviewing all comments received during Community Workshop #1. A summary will be uploaded to this website as soon as complete. Additional data collection is underway. Community Workshop #2 will be scheduled within the next few months to discuss the data, information, alternatives, and potential roadway treatments. Stay Tuned!!
Contact:
General Services Department (916) 727-4770.
Project Location: