Animal Services
About Animal Services
Citrus Heights Animal Services is committed to providing affordable, compassionate animal services to the citizens of Citrus Heights.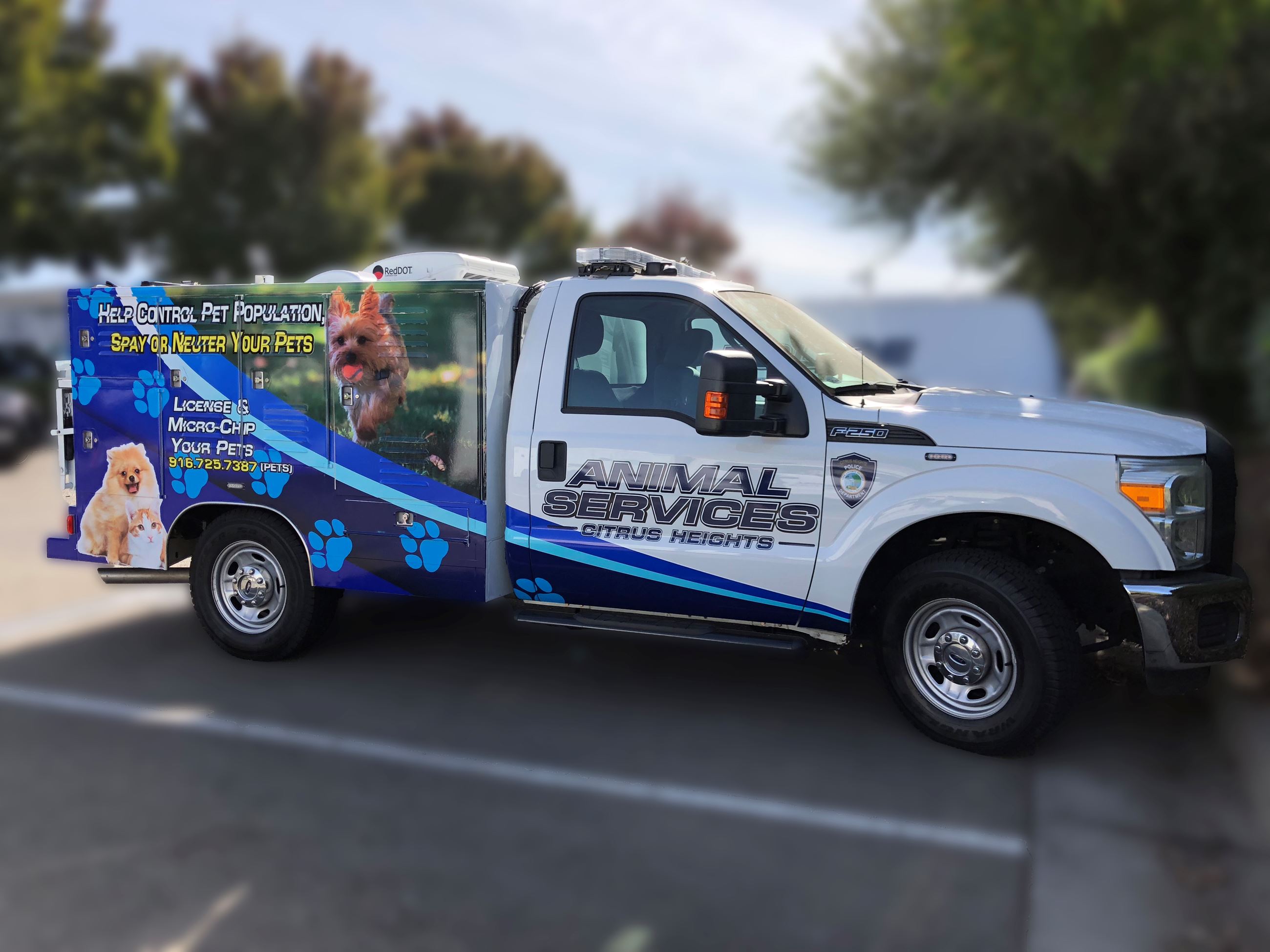 Our Goal
Deliver visible support and community education
Empower responsible pet owners
Foster community involvement
Promote healthy human-animal relationships in our community
On May 1, 2012, Animal Services Division was founded to better serve our citizens and their pets. On weekdays, the city has an Animal Services Officer (ASO) available during normal business hours. (See below for after-hours services.)
Emergency and Holiday Service
In an emergency, dial 911
Nights, weekends and national holidays Animal Services provides emergency dispatch services for animal-related calls. Call us at 916-725-7387, press 1 to be transferred to the Citrus Heights Police Department dispatch center.
Services
We are located in the Citrus Heights Police Department and offer services Monday through Friday from 8am until 5pm.
Enforcement
Our officers enforce animal related state laws and municipal codes and ordinances including public safety issues like animal bites, leash laws, animal endangerment and welfare, and barking complaints.

Licensing
Animal licenses are required in the City of Citrus Heights and can be purchased online or by mail. For more information please visit our licensing page.
Lost & Found Animals
To report lost or found animals, please fill out a LOST or FOUND Pet Form. For more information visit our Lost & Found page.
Stray Dog Pickup
Stray animals are scanned for microchips, checked for licenses and, when possible, returned to owners all without ever going to a shelter. Animals without owner information/who require sheltering are taken to:
PLACER COUNTY ANIMAL SERVICES CENTER
11232 B Avenue
Auburn, CA 95603
530.886.5541
Placer County Animal Services
Dead Animals
Animals weighing less than 15 pounds may be placed in City garbage cans for disposal. Owned animals over 15 pounds should be taken to a veterinary clinic, pet cemetery, or may be buried on the owners property in compliance with regulations. Animal Services Officers will remove dead domesticated animals from public roadways. Dead wildlife removal is handled by the City's General Services Department and can be reported online or by calling 916.727.4770
If you are disposing of dead wildlife yourself, do it properly: wear rubber gloves, wrap the animal in a plastic bag and tie it off before disposing of the wrapped animal in an outside garbage bin.

Wildlife
In a diverse area such as our City, residents and wildlife often need to coexist. We offer very limited wildlife services. Go here for more information.
To report dead birds which may carry West Nile Virus file an online report with the California Department of Public Health.
Adoptions
Make an appointment online to Adopt a City Kitty through River City Cat Rescue.
We also encourage you to adopt your pet from a local shelter or local rescue group