City Council
City Council Members
Citrus Heights operates under a council-manager form of government. There are five members of the Citrus Heights City Council. Each member must be a registered voter in, and a resident in, the District in which he or she seeks election at the time nomination papers are issued. The Council selects one of its members to serve as mayor for a period of 12 months. Additional information is available on the Transitioning to District Based Elections webpage.
Elections to select Council Members are held on the 1st Tuesday after the 1st Monday in November of even numbered years.
You may contact council members individually or email the City Council.
Locate Your District
Click on the map to locate your District. City Council District Map (PDF)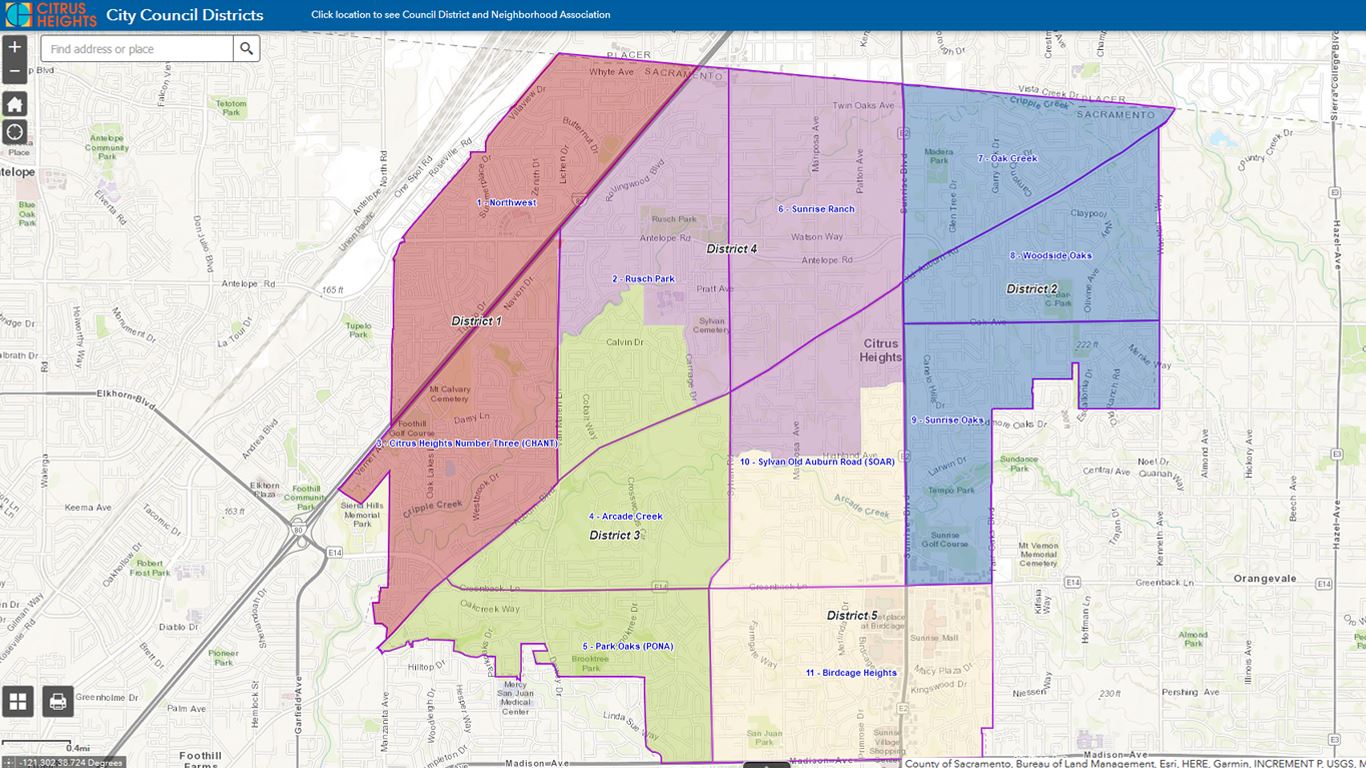 Responsibilities
The City Council is the legislative body responsible for the overall policies of the city. The Council makes all policy determinations through enactment of ordinances and resolutions and has final authority in the implementation of these policies. The Council determines how the city will obtain and spend funds and annually reviews and approves the city's budget. The city council appoints the city manager and city attorney, as well as the members of the city's various advisory boards and commissions.
City of Citrus Heights City Council Handbook (PDF)
Adopted January 12, 2023