Community Garden
Sylvan Ranch Community Garden
Located at the corner of Sylvan Road and Stock Ranch Road, the Sylvan Ranch Community Garden is a group of civic-minded individuals dedicated to sustainable organic growing methods, garden learning opportunities and community spirit for all individuals including those with physical limitations. If you would like to take part in beautifying the Citrus Heights community and the Sylvan Ranch Community Garden, please contact the Board of Directors for more information or follow them on Facebook.
Mission
The Sylvan Ranch Community Garden (SRCG) exists to create and nurture a community-operated garden and education center in Citrus Heights, CA. We are deeply committed to growing healthy food; teaching and learning sustainable living practices; engaging in meaningful outdoor recreation; promoting community identity and cooperation; and contribution to bio-diversity and ecologically sound landscaping techniques. We are people of diverse cultures, ages and abilities promoting positive community development, gardener by gardener.
What is a Community Garden?
It can be urban, suburban, or rural. It can grow flowers, vegetables, or a sense of community. It can be one community plot or it can be many individual plots. It can be at a school, near a hospital, or in a neighborhood. It can also be a series of plots dedicated to urban agriculture where the produce is grown for a market.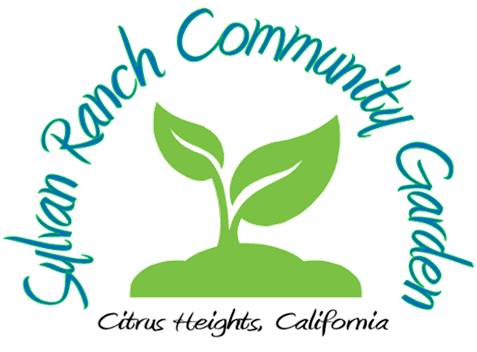 Benefits of a Community Garden
Improves the quality of life for people in the garden
Provides a catalyst for neighborhood and community development
Stimulates social interaction
Encourages self-reliance
Beautifies Neighborhoods
Produces nutritious food
Reduces family food budgets
Conserves resources
Creates opportunity for recreation, exercise, therapy, and education
Reduces crime
Preserves green space
Creates income opportunities and economic development
Reduces city heat from streets and parking lots
Provides opportunities for inter-generational and cross-cultural connections