SWAT
Citrus Heights SWAT Team
SWAT Commander, Lt. Kris Frey and SWAT Executive Officer, Lt. Jason Baldwin oversee the entire SWAT Team. The CHPD SWAT Team is comprised of three elements with specific areas of expertise and responsibilities. The 3 elements include the Tactical Team, Crisis Negotiations Team, and the Tactical Dispatch Team. As a SWAT team our primary goal is to save lives and each tactical mission is planned to provide for the safety of the public, police officers, and suspects.
SWAT (Special Weapons and Tactics) is a co-lateral duty for a Citrus Heights Police Officer. Every member of the SWAT team is a highly dedicated professional who serves the SWAT team in addition to performing their primary assignment.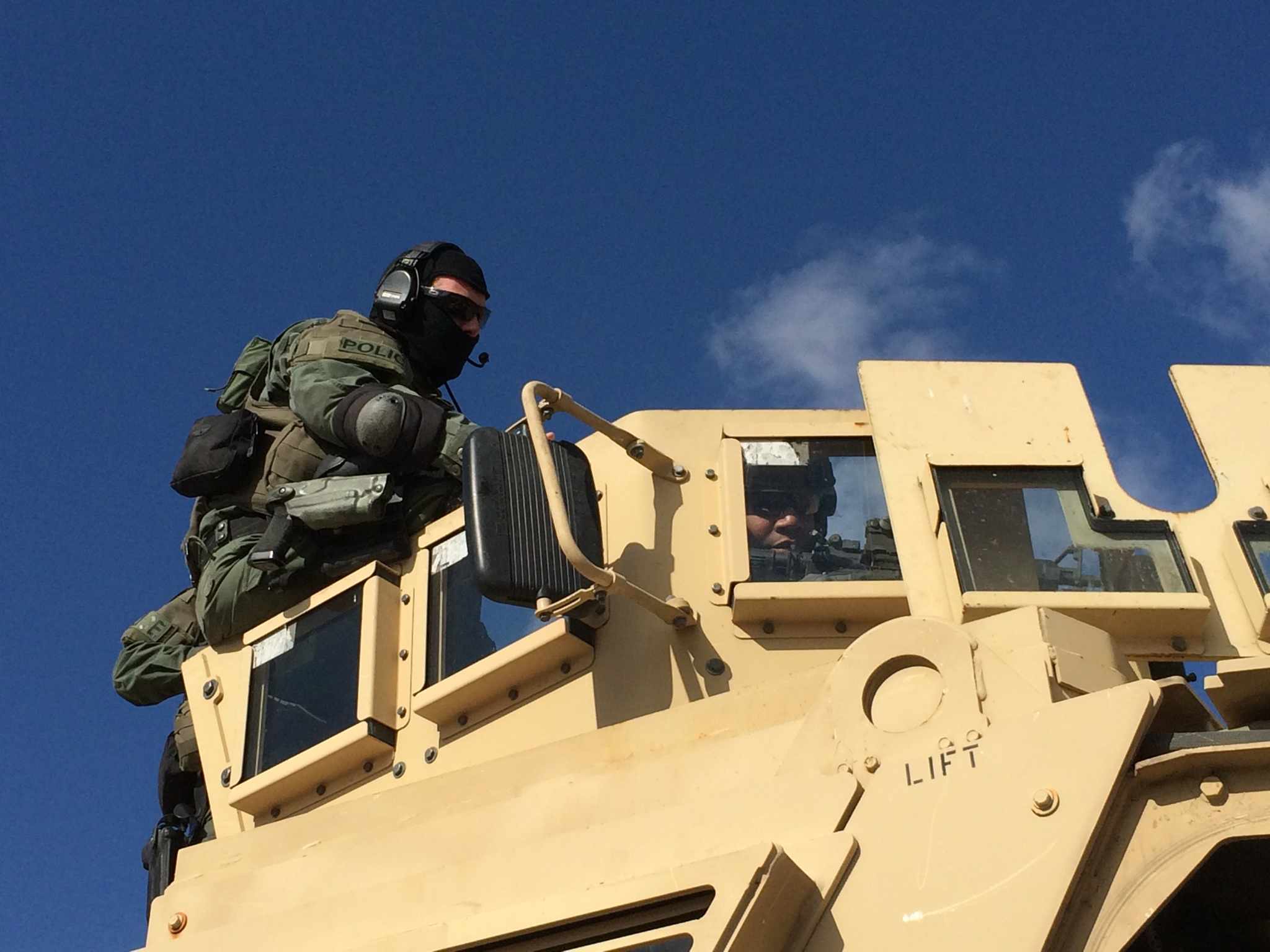 There are SWAT team members in every division of the police department. Whether assigned as a patrol officer, traffic officer, detective, or Problem-Oriented Policing officer, these officers are the tactical leaders of their teams. They regularly provide tactical training to their fellow officers and assist their supervisors during critical incidents.
Tactical Team
The Tactical Team members, which also includes a Sniper Team, lead from the front in all high-risk tactical missions. The Tactical Team members are the officers who put themselves in harm's way when dealing with the various high-risk situations, such as high-risk warrant services, barricaded subjects, and hostage rescues. The Tactical Team is charged with the development of the operational plan, which includes the implementation of each element into the tactical plan. The members of the Tactical Team are trained in a wide variety of tactics which are appropriately applied to the high-risk circumstances.
To become a member of the Tactical Team, officers must show a high level of performance, integrity, maturity, and sound judgment. Potential team members participate in an exhaustive selection process that includes the following:
Physical Agility Test
Tactical Firearms Qualification
Oral Interview with Team Leaders
Performance Review
SWAT Commander Approval
Crisis Negotiations Team (CNT)
The Crisis Negotiations Team is a group of officers specially trained to communicate with persons in high risk incidents. CNT works closely with all of the elements of the SWAT Team to successfully resolve high-risk incidents. They are specially trained to calmly and professionally negotiate with suspects to bring about safe resolutions to crisis situations.
Tactical Dispatch Team (TDT)
The Tactical Dispatch Team is comprised of specially trained professional staff. TDT members support the SWAT Team by providing for organized and accurate information flow during a high risk incident. Many high risk incidents involve a large amount of public safety resources from police and emergency medical services. TDT members help coordinate resources; ensure accurate dissemination of information, and document events as they occur.