K-9 Unit
Handlers
The Citrus Heights Police Department K-9 Unit is led by Sergeant Kyle Shoberg and Lieutenant Nicole Garing. The unit currently has three K-9 handlers who are partnered with their purebred German Shepherd or Belgium Malinois canines.
Officer Nathan Culver and K-9 Jack
Officer Joe Davis and K-9 Blitz
Officer Jordan Rinek and K-9 Kash
Officer Davis and K-9 Blitz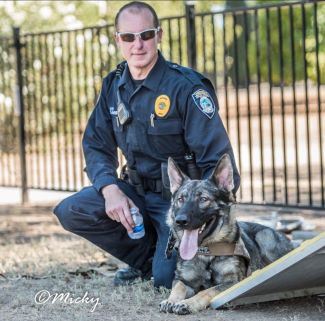 Training
All dogs used by the Citrus Heights Police Department go through a battery of tests and hundreds of hours of training before being certified for use in the Operations Division.
The canines and handlers also participate in intensive on-going training to maintain and enhance their skills. Each canine is cross trained in criminal apprehension and narcotics detection.
K9 Benefits
It often takes a trained K9 team only minutes to check a building or large open area for suspects, where it might take hours and many officers to safely contain, locate and apprehend the wanted suspects. The trainers tells us, for example, that if we smell a good stew cooking on the stove, a police dog can differentiate the scent of the meat, the potatoes, the vegetables, and even chemical compounds within the food. Even when the K9 teams are not being used to search for suspects and narcotics, they are great to have as backup on a car stop, or on any other call involving a person who may not want to cooperate with the police.
It is always amazing that when the K9 team arrives, the suspects tend to become very cooperative, and they seldom try to run or hide from the officers. The dogs and their handlers occasionally visit local schools and perform demonstrations for the public.
To help support your local K9 unit visit the Foothills K9 Association.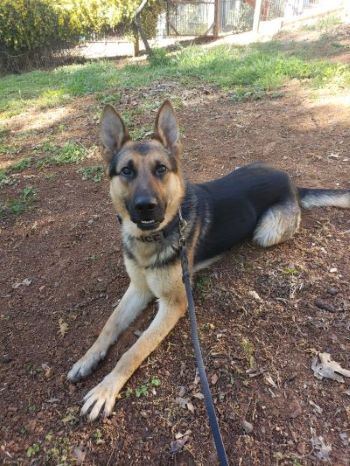 Deploying Canine Partners
Handlers typically deploy their canine partners in situations where a violent suspect is fighting or fleeing from police officers. They are also utilized to locate suspects who may be hiding in heavy vegetation, thick debris, or inside buildings. The dogs' speed, agility, and heightened sense of smell make them a powerful tool in locating and apprehending dangerous criminals. It is also important to note that surrounding communities often request the use of our K9 teams to assist in searches for dangerous suspects.