Community Marching Band
Come Play With Us!
Be a part of the only free, all ages community marching band in the country!
The Band performs in parades, festivals, and field competitions throughout the Greater Sacramento Area!
We welcome current and former musicians ages 7 to 87!
We also have a Colorguard (Flag Team) no experience necessary!
Membership, uniforms, and instrument use is free!
The Band meets Monday evenings at Sunrise Mall (next to Red Robin) in the summer and Foothill Community Center in the winter.
Local Events
The CHCMB performs in a variety of Citrus Heights and regional events including:
North Highlands Memorial Day Parade
Orangevale Pow Wow Days Parade
Sacramento Music Festival Parade
Citrus Heights "Howl O' Ween" Parade
Bella Vista, Oakmont, Del Oro, and Folsom Band Competitions
Roseville, Fair Oaks, and Rio Linda Holiday Parades
And many more!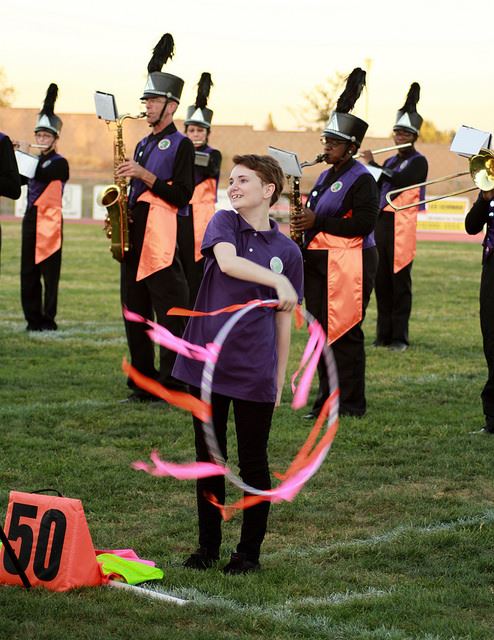 Community Support
This unique all-volunteer community band is supported through generous donations from the local community and businesses. Special recognition is extended to:
City of Citrus Heights
Kniesel's Auto Body
Sacramento County Board of Supervisors
Sunrise Recreation and Park District
Wal-Mart (Auburn Boulevard)
For more information on joining the CHCMB, contact the band director, Kody Tickner at the link to the right.
Photo Gallery
See pictures of the marching band performing at various past events by viewing the CHCMB photo gallery.