Volunteer Opportunities
Upcoming Events

The City of Citrus Heights is known for our exciting, family-oriented events. We are actively seeking volunteers for our June Red, White & Blue Parade and September Sunday FunDay events. Please contact us via
PublicInfo@citrusheights.net
to volunteer.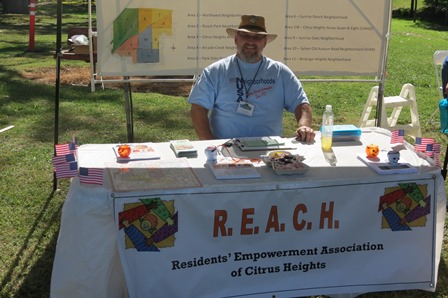 REACH
Residents' Empowerment Association of Citrus Heights. Participate in your neighborhood association to improve the quality of your community. Visit the REACH page for contact information.

Citrus Heights Police Department
Become a member of the CHPD team by volunteering alongside police officers, investigators and professional staff. Be a part of the law enforcement team. For more information on the Police's VIP program or the Explorer Program, call 916-727-5500.

Schools
Citrus Heights is primarily served by the San Juan Unified School District. Within the city, there are 10 elementary schools, 1 middle school, and 2 high schools. For information on volunteering at a Citrus Heights school contact the individual schools.

Boards & Commissions
Various city commissions and boards are appointed by the City Council. Citizens are encouraged to seek positions when vacancies occur.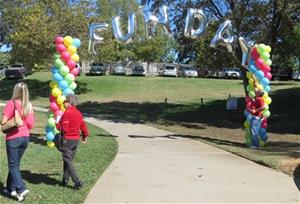 Senior Volunteer Programs
Senior volunteer programs recruits, trains, and places senior volunteers in placements that utilize their skills and abilities to serve others in the community. The program's goal is to provide quality services and volunteer opportunities that support the independence of seniors through a variety of programs designed to meet the multiple and varying needs of this population. RSVP Link.

Regional Volunteer Options
Links to volunteer opportunities within the greater Sacramento area. To take a look at what's going on in the area by visiting VolunteerMatch.org, JustServe.org or Hands On Sacramento.