Records Unit
Responsibilities

The Records Unit is supervised by 1 Records Supervisor and staffed by 8 highly experienced Records Assistants with over 50 combined years in Police Services. They provide reception services and respond to customer requests in the lobby, by phone and are responsible for processing and maintaining the integrity of all police reports, traffic citations, and criminal complaints that officers generate each year.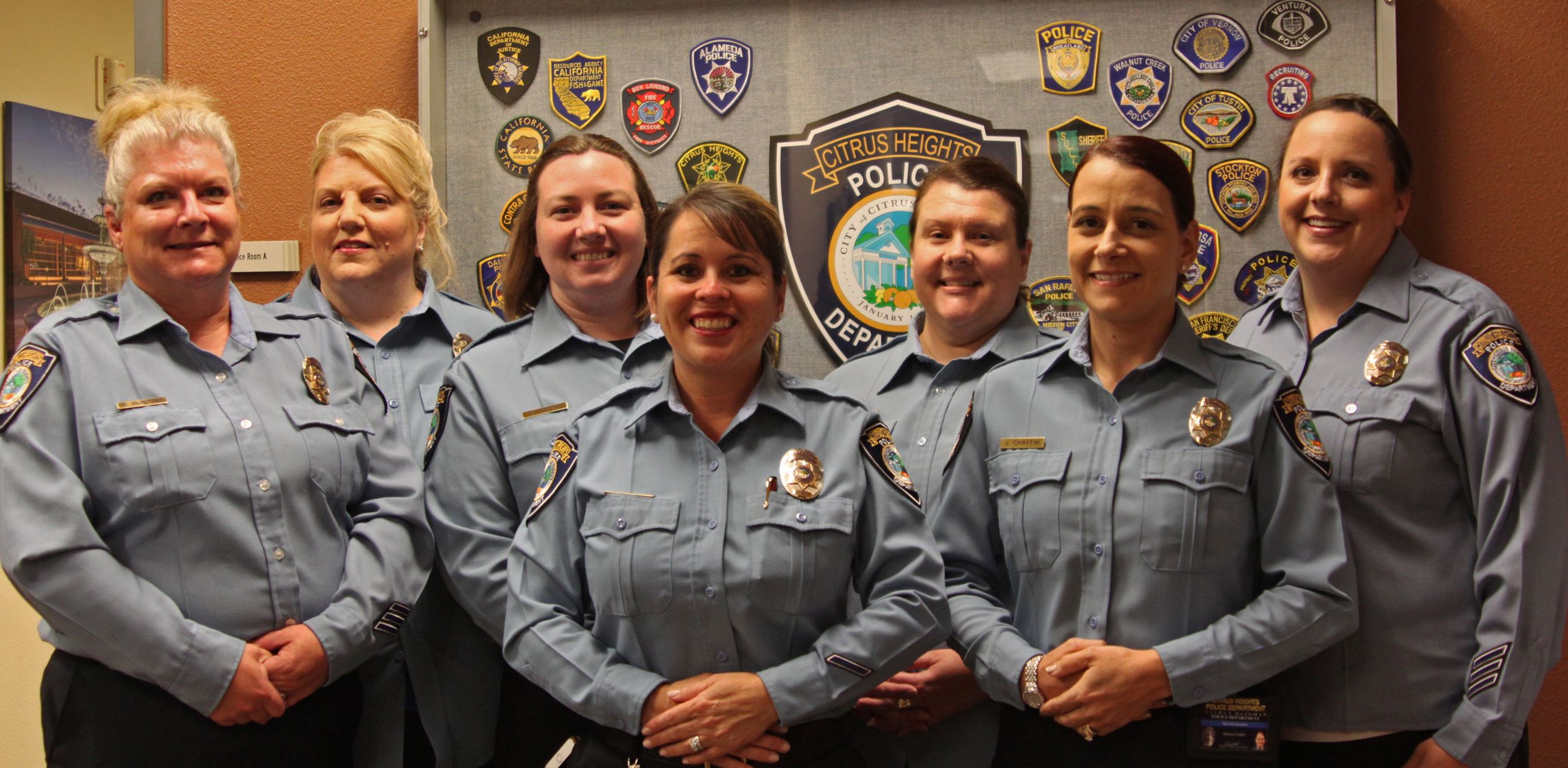 All records, police reports, public calls, and citizen requests are processed by the Records Unit in order to ensure prompt and efficient service to the citizens of Citrus Heights.
What We Do
The most advanced technology is used to:
File crime reports with the District Attorney's Office
Process parking and traffic citations
Fingerprint with ink and Live Scan
Process criminal and collision reports
Release stored and impounded vehicles
Manage arrest warrants
Manage the alarm program
Release police records
Animal services and permits
Casino permits
Vehicle repossessions
Ticket sign offs
Important Links
Police Department Records Unit Holiday Schedule

| RECORDS HOLIDAY | LOBBY HOURS |
| --- | --- |
| New Years Day | Closed |
| Martin Luther King Jr. Day | 9 a.m. - 2 p.m. |
| President's Day | 9 a.m. - 2 p.m. |
| Memorial Day | 9 a.m. - 2 p.m. |
| Independence Day | Closed |
| Labor Day | 9 a.m. - 2 p.m. |
| Veteran's Day | 9 a.m. - 2 p.m. |
| Thanksgiving Day | Closed |
| Day after Thanksgiving | 9 a.m. - 2 p.m. |
| Christmas Eve | 9 a.m. - 12 p.m. |
| Christmas Day | Closed |
| New Year's Eve | 9 a.m. - 2 p.m. |
Fingerprinting

Live Scan Fingerprinting
Live Scan fingerprinting is available by appointment only at: Citrus Heights Police Department 6315 Fountain Square Drive Citrus Heights, CA 95621

Appointments
Please contact the Records Unit for an appointment at 916-727-5500. Appointments are scheduled Monday through Friday.
Fees
Our rolling fees for Live Scan is $21 which in addition to any fees established by the Department of Justice (DOJ) ranging from $30 to $150. Please consult the DOJ website for additional information. For non-profit organizations the fee may be waived.
Inked Fingerprinting
Inked fingerprinting is available Monday through Friday,
by appointment only
, excluding holidays. The cost is $21 for a set of two (2) inkcards.
Other agencies in the area that provide fingerprint services include:
City of Roseville: 916-746-1039
Sacramento County Sheriff's Department: 9416-876-5700
Alarms

Alarm Registrations
Alarm registration assists the Police Department in maintaining your premises information in a detailed database. New alarm applications must be completed within 30 days of an alarm installation and submitted to the Alarm Unit along with the initial fee of $50, made payable to the City of Citrus Heights. Failure to do so may result in a $250 Failure to Comply penalty fee after the 30 day grace period.
Updating Alarm Permits
To maintain accurate information about your alarm service, property owners must update their permit information annual. There is a fee of $15 for the renewal.
False Alarm
False alarms are often a reoccurring problem that can be easily prevented. There is no cost for a response to the first false alarm. The second false alarm response is $75; the third $150; the fourth $200; and fifth $250. An additional charge of $250 is incurred for each false alarm response thereafter. Annually, when your permit is received, the false alarm count resets to zero, with the first false alarm at no cost, the second $75, etc.
How to Avoid False Alarms

Please mail the alarm application or visit our lobby at:
Citrus Heights Police Department
6315 Fountain Square Drive
Citrus Heights, CA 95611

Police Reports
Copies of reports are usually available 10 business days after an incident is reported. Reports may only be mailed to the requester or picked up in our lobby at 6315 Fountain Square Drive during normal business hours. For your convenience, please call 916-727-5500 prior to coming in to confirm whether the report is available for release.
Collision and crime reports are available to victims at no cost. Suspects are not eligible to obtain a copy of the report from our department. If you listed as a suspect, contact your legal counsel. Collision reports can be released to parties listed as being involved in the accident: registered owners of the vehicles, insurance companies and legal counsel.
Vehicle Release

Requirements
Citizens who have had their vehicles stored or impounded by the Citrus Heights Police Department must appear in person to have that vehicle released. Registered owners and their designee (if applicable) must show a valid California Driver's License, and current registration.
Fee
Pursuant to Resolution 97-1217, prior to the release of your vehicle, you must pay an administrative fee of $150 to the city. This fee must be paid with a cashier's check, cash, Visa or Master Card, or money orders. No personal checks will be accepted.
Once you have paid the administrative fee, you will be provided with a release form which must be presented to the towing company prior to release of your vehicle. The administrative fee must be paid, in person, in our lobby.
The lobby is open during our normal business hours, Monday through Friday, 8 a.m. to 5 p.m., Saturday, 9 a.m. to 2 p.m., excluding holidays.
Tow Hearing
In accordance with the provisions of CVC 22852, if you are notified that your vehicle has been stored you have the right to a hearing to determine the validity of this storage. Your request for a hearing must be received within 10 days from the date of the notice of storage. You may request a hearing in person at our Police Department lobby or over the phone by calling 916-727-5500 or by writing to:
Citrus Heights Police Department
c/o Tow Hearing Request
6315 Fountain Square Drive
Citrus Heights, CA 95621


Hearing Officer
A hearing officer is available Monday through Friday, 8 a.m. to 5 p.m., excluding holidays. Hearings can be held over telephone or, if necessary, in person.
If you request a hearing, it will be conducted within 48 hours of your request, excluding weekends and holidays. If the registered legal owner fails to request or respond to a hearing, this shall satisfy the post-storage validity hearing requirements of California Vehicle Code 22852.