9-1-1 Communications Center
Contacting the Communications Center
For emergencies, dial 9-1-1.
From a cell phone, dial 916-726-3015 to reach the CHPD Emergency Line directly.
TDD callers can use the phone numbers listed above. All incoming phone lines are connected to a TDD device that activates when called by another TDD.
About the Communications Center
The Citrus Heights Police Department Communication Center is equipped with state-of-the-art communication equipment. Each workstation is ergonomically designed for comfortable dispatching while either sitting or standing.
Our radio system operates on the county-wide communications system designed and maintained by the Sacramento Regional Radio Communications System, which enables us to easily communicate with surrounding agencies. Our Computer Aided Dispatch (CAD) system assists dispatchers in tracking calls for service and officer's accurate location.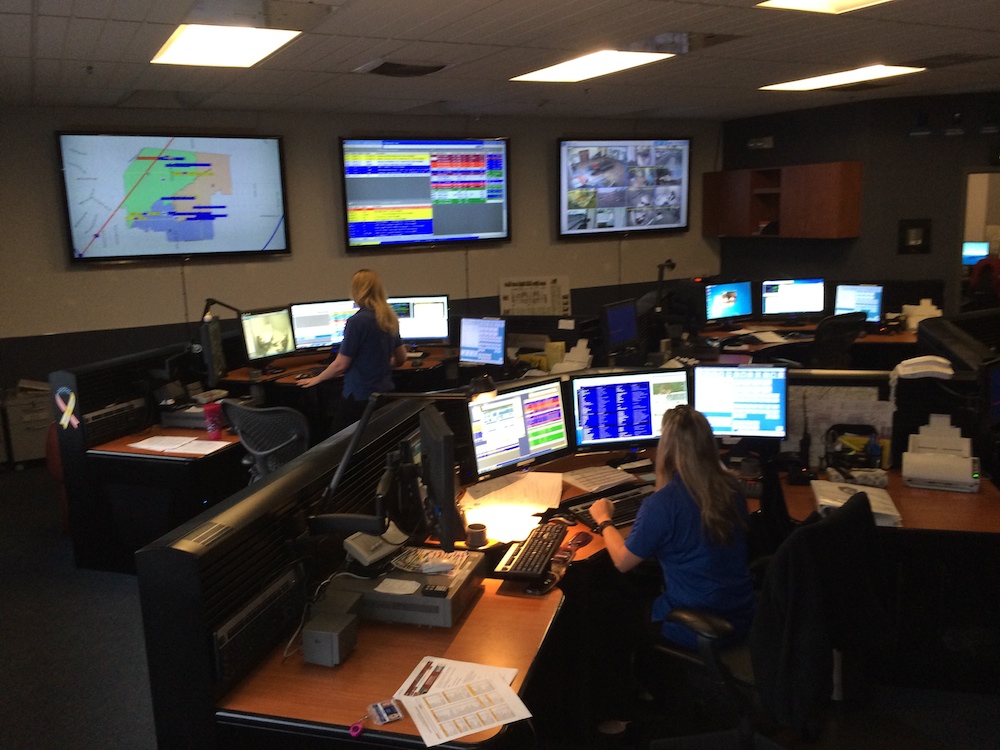 Calls for Service
In line with Chief Lawrence's goals, all calls coming into the Communication Center are answered by a live person. The Communication Center employees are the lifeline connection between the community and law enforcement. On a normal 24-hour day, the center answers approximately 400 calls for service. Calls for service include reports of criminal or suspicious activities, request for an officer's assistance, reporting a crime, or other quality of life issues. Our Communications Center staff understand the importance of taking care of our community at a moment's notice, day or night, and are always available to our citizens.
Staff
The Communication Center is staffed by highly skilled dispatchers who have joined us from all over California. Sixteen dispatcher and 2 call-takers monitor 5 computer screens, answer incoming 9-1-1, emergency, and non-emergency calls, provide information and advice to citizens, and enter calls for service into our CAD system.
The dispatcher are responsible for prioritizing calls and workload, sending officers to calls, maintaining an accurate status on each on-duty officer, entering wanted or stolen vehicles, missing persons, and guns into the nationwide database to provide information to other agencies, as well as documenting every call, every status, and every request or entry. The Communications Center is overseen by 2 communications supervisors who are responsible for the overall operation of the Communications Center.
Communications Center Awards
2012-APCO Telecommunicator of the Year Award
2012-APCO Team Award
2013-CPOA Award of Distinction (Community Oriented Policing)